Business networking is essential for anybody who is serious about building lasting relationships for professional success. The fierce competitiveness of the 21st century business environment places a lot of responsibility on all of us to be extra creative and dynamic in our approach to connecting with the relevant people in our industry. This applies to a student who just got out of college, an employee who just got retrenched and looking for new opportunities or an entrepreneur who is seeking to connect with like-minded people in his or her industry.
If you are all about building professional relationships for success, then my guess is that you like attending events and conferences. And if that is the case, then I'm sure that anytime you go for these functions you carry along a nicely designed business card with all the necessary information on it.
How about also having your own web address with a customized splash page and links to important information about you, including work done in the most recent past? I certainly will be impressed with a student/job seeker, an employee or entrepreneur who puts in the effort to do something like that for his or her personal brand, won't you?
In this article, I briefly describe two web marketing platforms that can assist you to do just that:
About.me
Configuring and creating a social splash page on About.me is as simple as can be. That is the reason why I will always recommend it to anybody. You do not need to be a techie to get started and it takes a few minutes to set it up. It gives users the flexibility to customize design and provides a dashboard for tracking and analyzing how people are interacting with your page content.
Use this service to provide links to your social media profiles (Facebook, Twitter, Google+, Linkedin etc.), blog and business website.
About.me is absolutely free!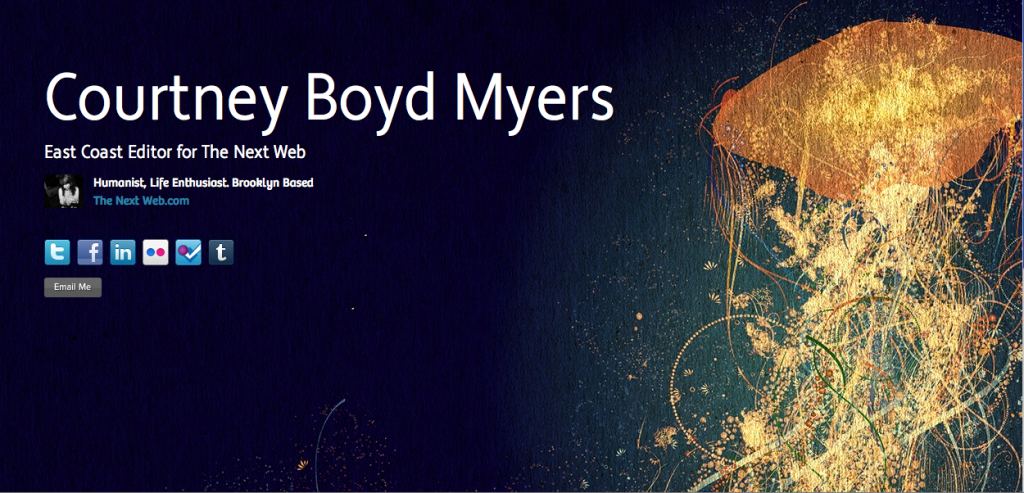 Flavors.me
Flavors.me has similarities to About.me; simple and easy to set up, but provides a relatively better design capabilities and templates.
It can be used as a free service, which will not give full access to functionality. With a free package, you can create and design your social splash page, with limited access to tracking data.
Again, take advantage of this platform to link to social media profiles, blog and business website
An amount of about 20 dollars a year will give you more options.
Domain and Hosting Requirement
Both platforms allow the user to create splash pages on their hosting domain, for example, about.me/yourname or flavors.me/yourname.
However, this is not usually considered professional. Therefore getting your own hosting domain will be a better option.
I will be glad to know from you any other platforms you are currently using to create beautifully designed personal splash pages.
Image Credit: betterbusinessbrand.com, thenextweb.com, pcworld.com