About two years ago, Google revealed that mobile search queries will overtake desktop queries. In an informal statement from several employees, the company said that "more Google searches take place on mobile devices than on computers in 10 countries including the US and Japan."
According to Google, the mobile search queries include mobile browser-based searches and those coming from Google's mobile search apps, without breaking them into their relative shares.
Fast-forward to 2017, a recent report from BrightEdge shows a continued growth in search queries on mobile devices. BrightEdge reported that 57 percent of traffic among its clients is coming from smartphones and tablets.
Even though Google is yet to officially update us on the current trend, a statement from a company representative in a press event corroborated BrightEdge's findings.
Further findings from StatCounter supported BrightEdge's data, with most searches on mobile devices coming from younger demographic segments.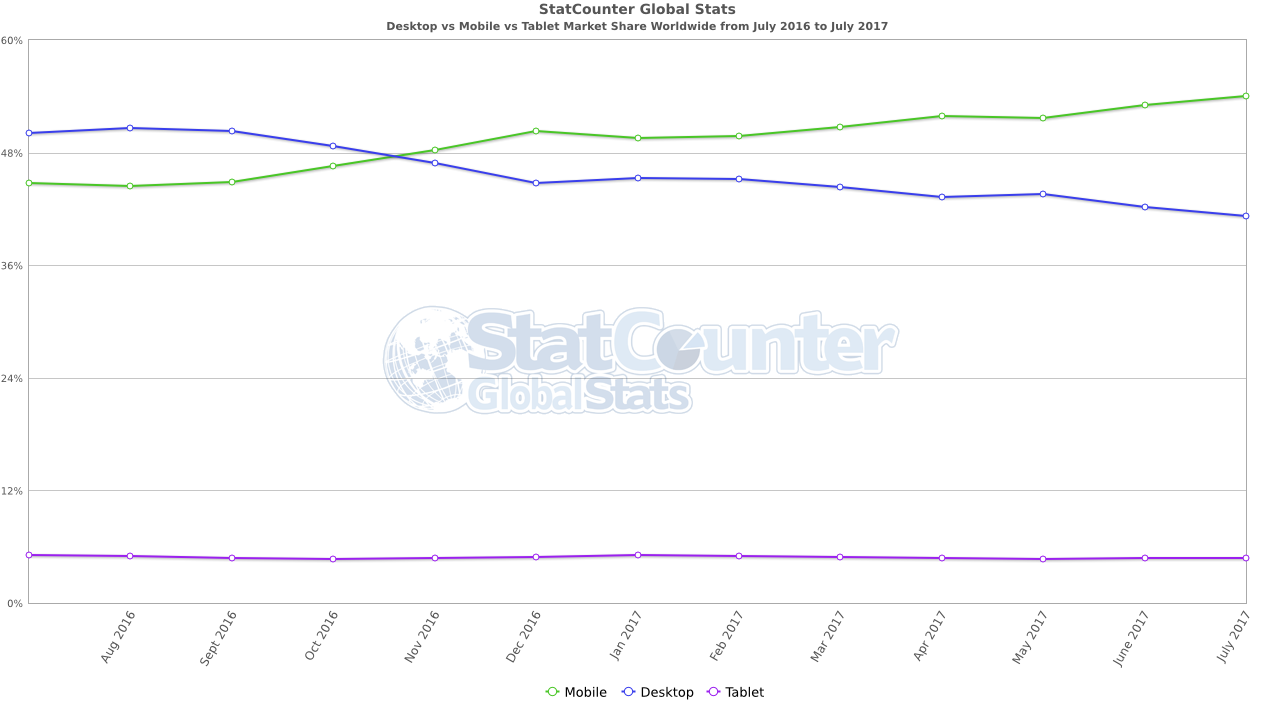 Businesses are advised to optimize separately for mobile and desktop. "If brands do not track and optimize for both device channels, they are likely to misunderstand the opportunities and threats affecting them." BrightEdge stated.